SLEEP, DREAM, YOGA
UNFORTUNATELY THIS WORKSHOP HAS BEEN CANCELLED.
IF YOU HAVE REGISTERED FOR THIS WORKSHOP AND YOU HAVE NOT RECEIVED AN EMAIL FROM GOULBURN YOGA, PLEASE CONTACT JENNIE, BY EMAIL OR PHONE SO THAT SHE CAN ARRANGE A REFUND.
APOLOGIES FOR ANY INCONVENIENCE CAUSED.
9:30am – 4:30pm Fri 16 August, Sat 17 August & Sun 18 August 2019




The Centre in Randwick, Sydney, NSW
Discover how to get the most out of your waking and sleeping hours to find the real, energised and excited you!
Scroll down for the registration form and to find out more about the amazing facilitators of this workshop.
In this 3-day non-residential workshop you will be guided in yoga practices to improve sleep. You will investigate your sleep quality and habits and learn how to improve them. You will also find out about dreams & discover what they mean.
Taking you on this journey of mind & body harmony will be:
Dr Carmel Harrington, a leading international sleep scientist and therapist, author and regular media commentator on sleep
Martina Docian (aka 'The Dream Doctor'), who specialises in dream interpretation, dream analysis and dream therapy, helping people to access potential for change, healing and creativity and improve the quality of their dreams
Jennie Blevins, Director of Goulburn Yoga, yoga teacher and mentor with over 30 years' experience, who will conduct the yoga sessions including restorative yoga, breathing for sleep and a delicious yoga nidra each day.
Find out
what sleep is & how it is structured

how much sleep you need

what happens when you are deprived of sufficient sleep

w

hy sleep is fundamental to your health & well-being

about insomnia & strategies to overcome sleeplessness

about the world of dreams & what your dreams mean

how to experience the value of your dreams as a source of wisdom and healing

which yoga practices of asana, breathing & relaxation may help you get the most out of your sleeping and wakeful hours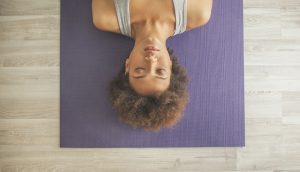 Numbers are limited and spaces are sure to fill quickly.
Please bring a yoga mat, blanket, block and bolster.
PRICE: $495 (incl GST) 
Scroll down to the bottom of the page for the registration form.
MORE ABOUT OUR SPECIAL FACILITATORS:
Dr Carmel Harrington (BSc, PhD, LLB, DipEd)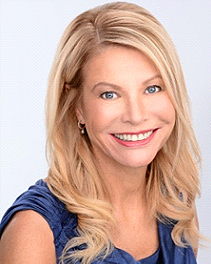 Carmel is an Australian sleep scientist and therapist. She is the founder of Sleep for Health, a Research Fellow at The Children's Hospital Westmead, Sydney and a founding member of the Australian Sleep Foundation.
An internationally renowned sleep expert, Carmel believes that over the last 20 years we have lost our way when it comes to sleep and there are serious but, as yet, largely unrecognised, consequences. She is keen to raise the awareness of the essential role sleep plays in our physical and mental health and to help people achieve good refreshing sleep on a regular basis. She believes it is essential that we all understand that when it comes to optimal performance, both physically and mentally, it is the most basic of requirements.
Carmel has authored two best-selling sleep books, "The Sleep Diet" and "The Complete Guide to a Good Night's Sleep" and is a regular media commentator on all matters sleep.
For more information please visit www.sleepforhealth.com.au
Martina Kocian (BA Psych/Embodied Imagination Therapy Practitioner)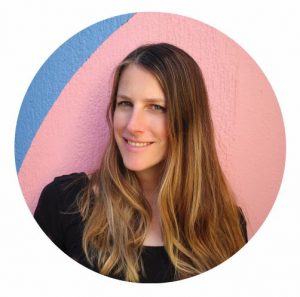 Martina, aka 'The Dream Doctor', has been specialising in dream interpretation, dream analysis and dream therapy since 2008. After completing her Bachelor of Psychology and studying various courses in dream therapy, Martina started her private dream practice focusing on Jungian Psychology and a unique form of dream therapy known as Embodied Imagination Therapy.
Martina works with clients to help interpret their dreams and provide dream therapy and dream exercises (dreamcises) to access potential for change, healing and creativity and improve the quality of her client's dreams. Dream therapy can include visualisations, embodiment, dream redramaticisations, positive statements and art therapy along with dream incubation sessions to work on a particular core issue such as a relationship or professional problem, health issue, creative block or emotional issue.
Martina has been interviewed across various media as a guest 'Dream Doctor', participated in events and collaborations with international brands and agencies as a guest dream interpreter and speaker and appeared live on national television and radio as a guest dream interpreter on 2day FM, ABC Radio, Nova, Triple M, Radio Manchester, Channel 10's The Breakfast Show and Channel 9's Today show.
Martina's passion is to share her knowledge about dreams, empower others through dreamwork and inspire everyday people to experience deeply the value of their dreams as a significant source of wisdom, healing and inner guru guidance. For more information please visit http://www.thedreamgarden.com.au