9:30am – 4:30pm  Sat 14 Sept & Sun 15 Sept 2019
Byron Community Centre in Byron Bay, NSW
Scroll down for the registration form and to find out more about the amazing guest facilitator of this workshop.
In this 2-day non-residential workshop you will be guided in yoga practices which support the sleep/wake cycle and improve sleep. You will find out why good sleep is fundamental to all aspects of your health and what the latest research shows about how your sleep impacts your short and long term health. You will be provided with scientifically based tools to aid you in investigating your own sleep  and learn how to improve it.
As a yoga teacher and/or therapist, you will be empowered with effective techniques, knowledge and practical resources to improve the sleep and vitality of your students and clients.
Taking you on this journey of sleep, yoga, health & harmony will be
Dr Carmel Harrington, leading international sleep scientist and therapist, author and regular media commentator on sleep will present 2 full sessions each day including topics of sleep, the impact of sleep deprivation and practical tools for improving sleep.
Jennie Blevins, Director of Goulburn Yoga, with over 30 years of yoga teaching experience, will conduct the twice-daily yoga sessions including specific restorative yoga for PNS-activation, practices to support the sleep/wake cycle, breathing techniques for sleep and a delicious yoga nidra each day.
Find out
how much sleep you need

what happens when you are deprived of sufficient sleep

why sleep is fundamental to your health & well-being

about insomnia & strategies to overcome sleeplessness

which yoga practices of asana, breathing & relaxation help to support your sleep/wake cycle
Discover how to get the most out of your waking and sleeping hours to find the real, energised and excited you!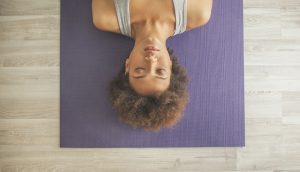 Numbers are limited.
Please bring a yoga mat, blanket, block, bolster & eye pillow.
 PRICE: $400 (incl GST) 
MORE ABOUT OUR SPECIAL FACILITATOR:
Dr Carmel Harrington (BSc, PhD, LLB, DipEd)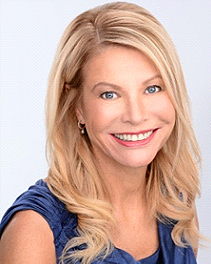 Carmel is an Australian sleep scientist and therapist. She is the founder of Sleep for Health, a Research Fellow at The Children's Hospital Westmead, Sydney and a founding member of the Australian Sleep Foundation.
An internationally renowned sleep expert, Carmel believes that over the last 20 years we have lost our way when it comes to sleep and there are serious but, as yet, largely unrecognised, consequences. She is keen to raise the awareness of the essential role sleep plays in our physical and mental health and to help people achieve good refreshing sleep on a regular basis. She believes it is essential that we all understand that when it comes to optimal performance, both physically and mentally, it is the most basic of requirements.
Carmel has authored two best-selling sleep books, "The Sleep Diet" and "The Complete Guide to a Good Night's Sleep" and is a regular media commentator on all matters sleep.
For more information on Carmel and her work, please visit www.sleepforhealth.com.au
Registration From