Class timetable for 2018

 A big thank you to Geraldine Johnson & Pauline Mullen who took classes at Goulburn Yoga while I was on leave. It's wonderful to have ongoing classes to help sustain your own home practice and the chance to experience different teaching approaches is invaluable.
Now, here are the times and dates for next term. Note that the yoga term starts in Week 2 of the NSW school term. Also that  THE NEW TIME FOR MONDAY CLASS IS 10:30AM-11:45AM not 10:15am as in the table below.
 

TERM 3
 JULY 30-SEPT 26
PLEASE NOTE THAT THE NEW TIME FOR MONDAY CLASS IS 10:30AM-11:45AM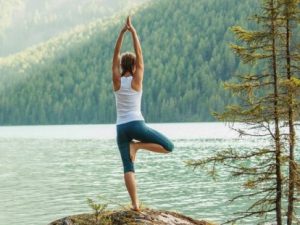 TIME

DATES

CLASS

FEES

MON 10:15-11:30AM
30 JUL-24 SEP
9 WEEKS
HATHA YOGA
$145/TERM

Bookings essential

TUE 5:15PM-6:30PM
31 JUL-25 SEP
9 WEEKS
HATHA YOGA

$145/TERM

Bookings essential

WED 12:30PM-1:15PM
1 AUG-26 SEP
LUNCHTIME
HATHA YOGA

$10/CLASS
No need to book

WED 5:45PM-7PM
1 AUG-26 SEP
9 WEEKS
HATHA YOGA

$145/TERM Bookings essential
PRE-PAYMENT  OF FEES FOR TERM BOOKINGS IS ESSENTIAL.
CLASSES USUALLY FILL QUICKLY, SO GET IN EARLY.
PLEASE CONTACT JENNIE BEFORE THE FIRST SCHEDULED CLASS.
IF YOU ARE ONLY INTERESTED IN CASUAL ATTENDANCE, TEXT JENNIE WITH THE CLASS TIME & DATE  & A REQUEST TO BE ADDED TO THE WAITING LIST. IF THERE IS A CASUAL VACANCY, FEE FOR SINGLE CLASS IS $20
PAYMENT OPTIONS:
1.Direct deposit 
Account Name: Jennifer Blevins
BSB: 112-879
Account No: 147154696
2.Cheque 
Mail to Jennifer Blevins, 156 Cowper St GOULBURN NSW 2580
Classes are suitable for everyone. There are no age, experience or gender barriers. Mats, blankets, blocks & straps are available but bring your own props if you have them.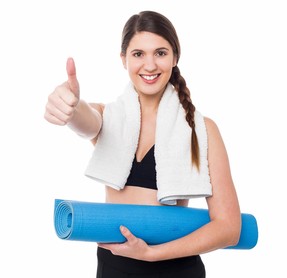 Each hatha yoga class includes limbering, stretching, yoga postures, breathing practices, relaxation and meditation techniques. Yoga practice will improve your physical health, vitality, mood, concentration and sleep. Your body will gain flexibility and strength, your self-awareness and confidence will grow and your mind will become calmer and more focused.
Private one-to-one and small group sessions are available for general yoga, meditation or for the management of various health issues, including back care and stress relief.
ALL WELCOME- BEGINNERS & EXPERIENCED YOGIS
CLASS LOCATION
THE WELLNESS CENTRE, STUDIO 15, LEVEL 2,
GOULBURN REGIONAL CONSERVATORIUM,
  160 BOURKE ST (Cnr VERNER ST), GOULBURN