FACE-TO-FACE YOGA CLASSES ARE BACK!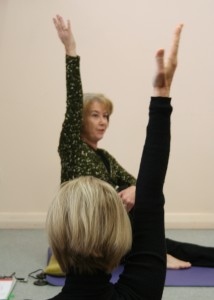 TERM 3
TIME

DATES

FEES

MON 11am – 12:15pm

27 July – 14 Sept

$135 for 8 week term

$90 for 5 classes (contact Jennie to specify dates)

WED 5:45pm – 7:00pm

29 July – 16 Sept
Register here for Term 3
DUE TO THE LATEST GOVERNMENT GUIDELINES & THE 4SQM RULE , CLASS NUMBERS WILL BE RESTRICTED .
BRING YOUR OWN MAT AND BLANKET.  IF YOU WOULD LIKE TO USE A BOLSTER, BRING A TOWEL TO USE AS A COVER.
PLEASE DO NOT COME TO CLASS IF YOU ARE UNWELL or IF YOU SUSPECT YOU HAVE BEEN EXPOSED TO COVID-19 VIRUS.
ON ENTRY USE THE HAND SANITISER PROVIDED & SIGN IN . 
REGISTRATION & ADVANCE PAYMENT OF FEES BY CARD OR PAYPAL OR DIRECT DEPOSIT ARE ESSENTIAL. 
IF YOU ARE ONLY INTERESTED IN CASUAL ATTENDANCE, CONTACT JENNIE WITH THE CLASS TIME & DATE & A REQUEST TO BE ADDED TO THE WAITING LIST. IF THERE IS A CASUAL VACANCY, FEE FOR SINGLE CASUAL CLASS IS $20 PAYABLE IN ADVANCE BY DIRECT DEPOSIT ONLY.
Classes are suitable for everyone. There are no age, experience or gender barriers. 
Each hatha yoga class includes limbering, stretching, yoga postures, breathing practices, relaxation and meditation techniques. Yoga practice will improve your physical health, vitality, mood, concentration and sleep. Your body will gain flexibility and strength, your self-awareness and confidence will grow and your mind will become calmer and more focused.
Private one-to-one and small group sessions are available for general yoga, meditation or for the management of various health issues, including back care, yoga for better sleep, and stress relief.
ALL WELCOME- BEGINNERS & EXPERIENCED YOGIS
CLASS LOCATION
THE WELLNESS CENTRE, STUDIO 15, LEVEL 2,
HUME CONSERVATORIUM,
  160 BOURKE ST (Cnr VERNER ST), GOULBURN